Illume™ Solar Skylights
The Ambient Alternative

The solar Illume™ Skylight Alternative are the perfect substitute to traditional skylights. The skylight alternative uses solar power to create a natural ambient light, without using a shaft or any tubing. This versatile unit is suitable to just about any interior!
As an agent for Illume™, we supply their premium range direct to the public!
Benefits of the
Illume™ Skylight Alternative
Fast Installation Process
The unit is sealed and requires no insect removal!
Minimal heat output compared to traditional skylights
The unit is extremely versatile, no matter how high or low your roof/ceiling is, the unit will still work!
There is no tube installed, leaving your roof space intact!
Cost effective as it uses sustainable resources, reducing your electricity bill!
No heat loss through a shaft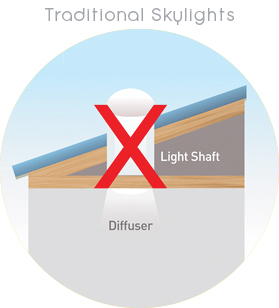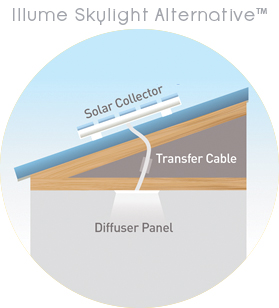 Illume solar skylights also have an optional remote dimming switch for sizes up to 600x900mm, this can be also be used to turn the light off!.
Visit the Illume Skylights website
here
to see their range of premium solar skylight alternatives
Get in contact
with Australia Skylights about The Illume Skylight Alternative Today!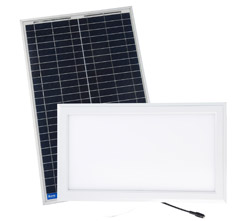 Before Illume Solar skylight Installation
After Illume Solar skylight Installation